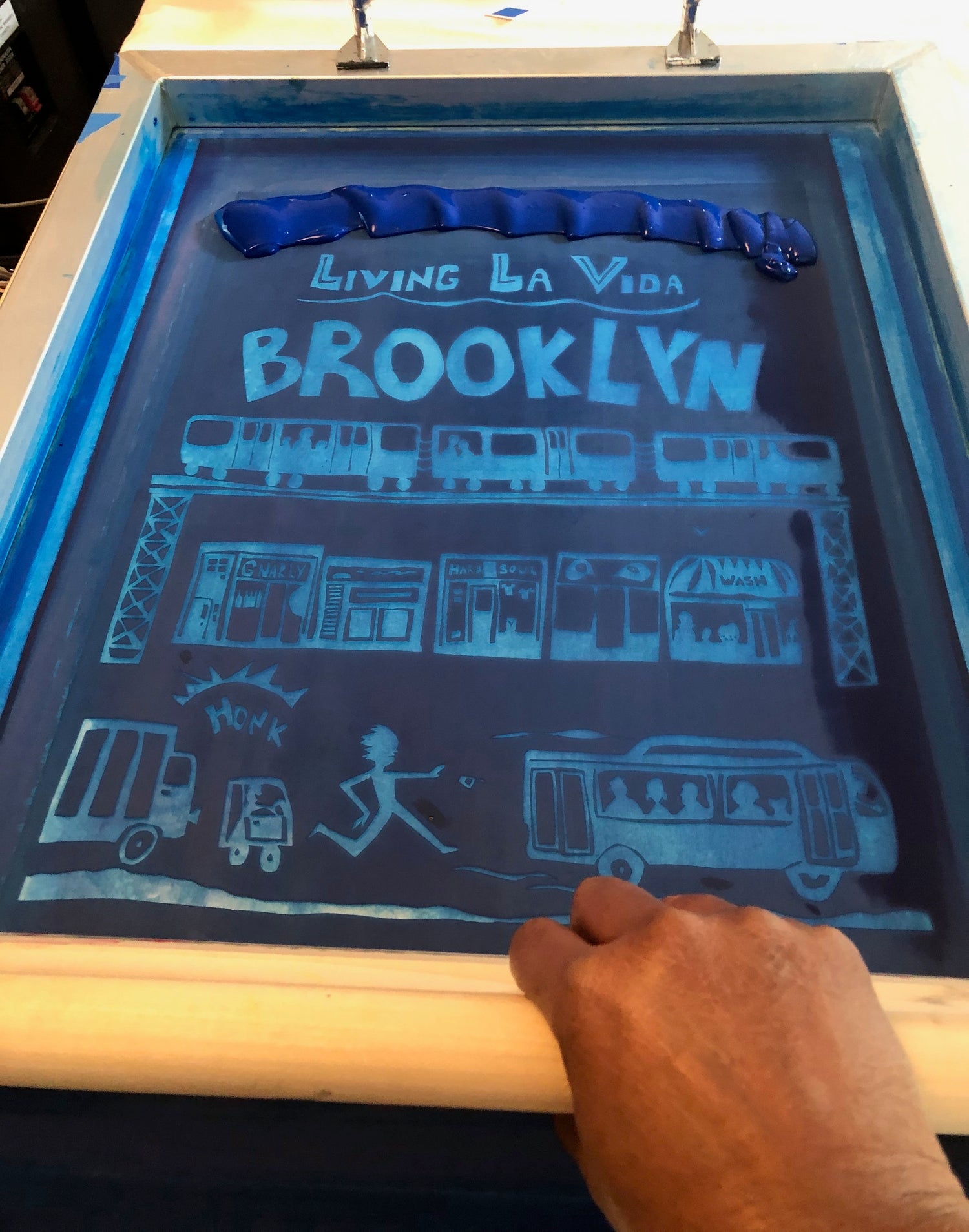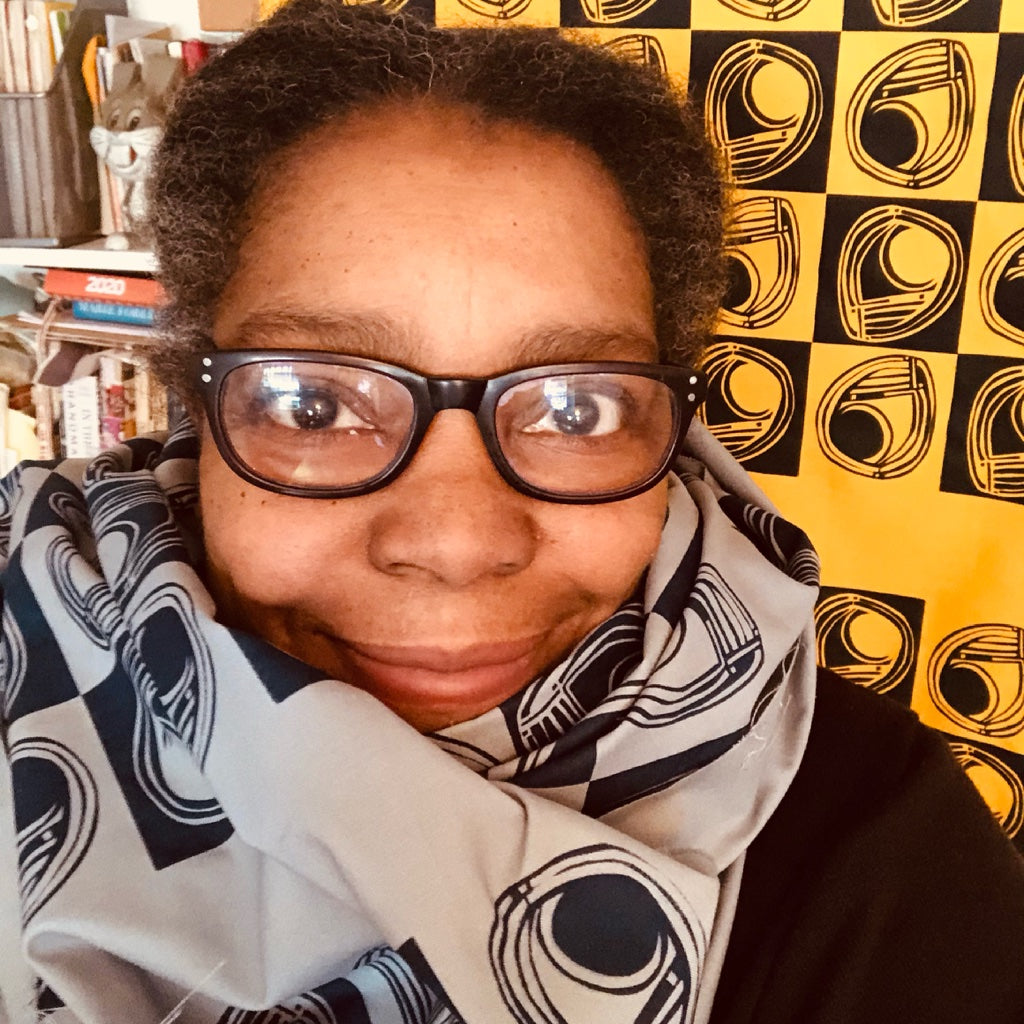 meet the maker
I'm Pantera Saint-Montaigne, a life-long singer/songwriter and my journey to printmaking began in 2014.
2013 was a year of two huge losses for me and as I waded through this difficult time, music didn't console me as it had in the past and I stopped working on newly recorded music, entitled Brooklyn Mojo.
Months later I was gifted a screen-printing workshop and a new creative world opened up for me. The first time I printed a screen I was hooked. The seeds of a "visual" Brooklyn Mojo emerged and sprouted into life. After the workshop I kept learning. I took classes at Shoestring Press in Crown Heights Brooklyn and then became a member for 4 years. Being part of a creative community, sharing ideas and collaborating with others… that's where magic begins. 
My magic is hand-printed textiles. Textiles remind me of places visited. They add a festive splash to gatherings with my loved ones and good friends. Keeping things simple, colorful and cozy is my mission. 
Printing Process
Creating the eucalyptus print, from leaf to canvas.